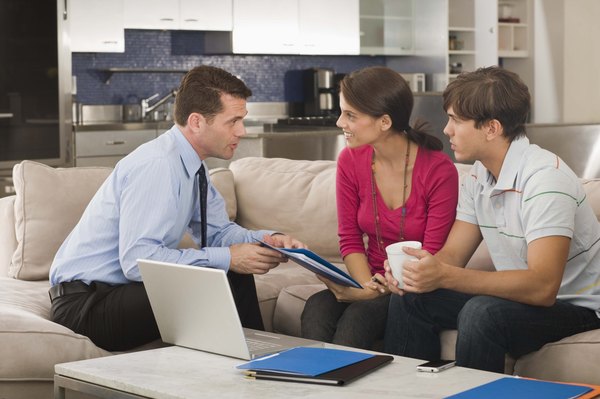 ARGUMENTS TO RENEGOTIATE HIS MORTGAGE !
Do you need to renegotiate your mortgage? You are of course allowed to do this, but before you start, know that the negotiation of a credit is an art. We must therefore take the time to prepare well and, above all, to present our arguments well.
To make it easier for you to meet this challenge, here are some things to highlight.
PLAY ON THE COMPETITION
If you want to save money on your monthly payments, for the renegotiation, think above all to
play the competition
.
Before consulting your banker and asking for a renegotiation of your mortgage, contact other financial organisations. Ask these banks a written proposal. Group the most interesting proposals.
When meeting with your banker, mention the fact that other banks offer you a repurchase of credit with attractive offers. You can also say that they agree to reduce the loan term.
Afterward, you can tell him that you are willing to continue with him provided he agrees to renegotiate your credit for your benefit, without neglecting his. By applying this technique, you will not have to struggle to renegotiate your mortgage.
REQUEST A LOWER BORROWING RATE IN EXCHANGE FOR A NEW INVESTMENT
For a few years now, the rate of home loans continues to decline and this continues today. Given this, it would not be at all trivial to ask the banker to lower the interest rate.
If you plan to make another loan, in return for a new investment, your bank may agree to lower the loan of your first loan.
If the idea of ​​lowering the interest rate of the loan does not work in your favour, you can always ask for a reduction in the loan term which will make a considerable savings.
ADOPT ONE OF THE SERVICES OFFERED BY THE BANK
Often a customer has taken out a mortgage at a bank without being interested in the other products and services that the bank offers.
If this is your case, note that by looking at one or more offers that the bank offers you, you are likely to get a renegotiation of your credit.
Before making an appointment with your banker, take the time to study all offers that can be used in the bank.
Do you need a new bank card (Gold or other)? Can opening a savings or current account in the bank be of interest to you?
If any of these services are available to you, in exchange for a credit redemption or a negotiation of the interest rate on your first loan, you can promise the bank to purchase these new services.
thanks for the time .